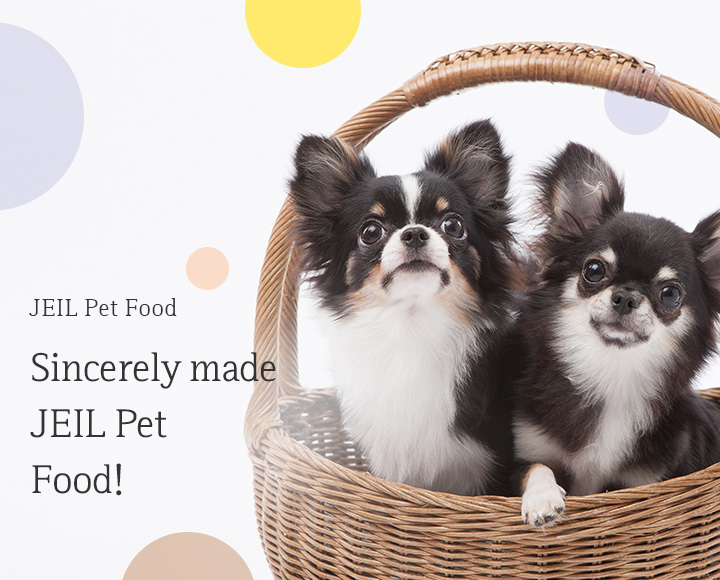 History
Introducing JEIL Pet Food History
Introduced HACCP system for
the first time in Korea.
JEIL Pet Food acquired ISO9002 international quality certification for the first time in Korea in the 1990s, to ensure product safety and quality.
2010~
2018
Jeil Pet Food BI Rebranding (Jeilfeed Pet Business Department)
2016
Completed construction of Harim Tower
2015
Second technical alliance with In Vivo, France
2014
Completion of Iksan New Plant, construction of new office in Seoul
2013
China Harim(Yosung) Feed Co.Ltd. Construction of new plant
2012
Merger into Jeilfeed Co., Ltd.
The 50th anniversary of the foundation
Technical alliance with InVivo, France
2011
Jeilfeed Hanwoo Research Institute
Established Harim(Yosung) Feed., Ltd. In China
2010
KER(Kentucky Equine Research) brand agreement
2000~
2009
Harim Central Research Institue intergrated operation
2007
Established Suzhou Harim Feed Co., Ltd. In China
2006
Acquired HACCP certification for all factories
2005
Technical alliance with De Heus of the Netherlands
Completion of ERP CLICS
2001
Launch of the Harim Group
2000
IsO 9001 International Quality Certification
Registration of milk replacer factory
1990~
1998
Completion of Haman Aquafeed exclusive factory
1993
Technical alliance with Koudijs Wouda of the Netherlands
1980~
1988
Use of the trademark "Chunhajeil"
1987
Establishment of R&D Center
Added flaking facility and began producing fish feed
1980
New factory establishment
1970~
1972
Changed company name to Jeilfeed Co., Ltd.
1970
Manufacture/suppy of pellet feed for the first time in Korea
1960~
1962
Began animal feed production